Our Cultivation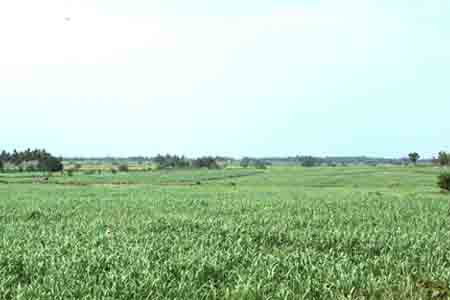 free rotating photo gallery javascriptby VisualLightBox.com v5.9
At the end of the financial year, we have 6,046 ha of cultivated sugarcane lands in 5 major zones namely Varipathanchena, Galmaduwa, Hingurana, Neeththa, Deegawapiya& out grower areas in Ampara and Siyambalanduwa. During the season of 2020-21 commercial cane of 306,726MT has been harvested from our cane cultivated fields and Agronomy fields. In addition to the commercial cane, 34,082 MT of seed cane has been harvested during this period.
Sugarcane Nursery Agronomy Division of GOPL has been producing seed cane, monitoring and controlling of pest and disease, conduct extension programme for agriculture staff and farmers and conducting research on various aspects of sugar cane agriculture in collaboration with Sugarcane Research Institute (SRI). The division maintains over 20 SRI sugarcane clones as a source of future planting material and trial programs.The nursery area consists of 201.37 ha.
Outcomes for Year Ending 31 March 2021
• Harvested (commercial/seed) a total of 340,807.86 MT of cane. • A total of 2,583 ha of new planting has completed, and &nbsp 6,046 ha of existing cane land area.
Targets for Year Ending 31 March 2022
• Harvest(commercial/seed) 443,412 MT of cane